Motivation

This is a 3 in 1 stereo mixer with normalized left to right inputs. The module is DC-coupled and can be used for audio and control voltage mixing.
Specs and features
3 in 1 Stereo mixer
Left input normalized to right input
DC coupled
Power consumption below 20mA each rail
Implementation
Schematic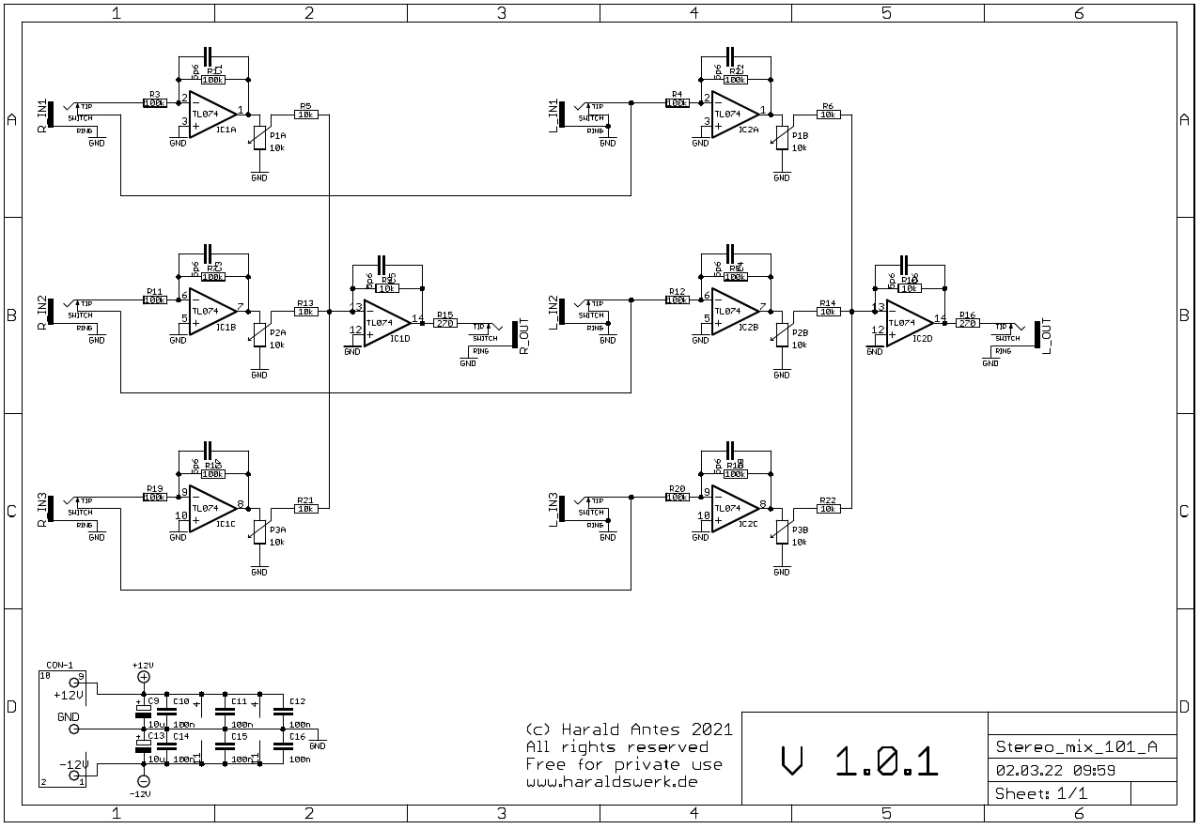 Description:
Nothing special here. Simple, straight forward mixer design.
Top